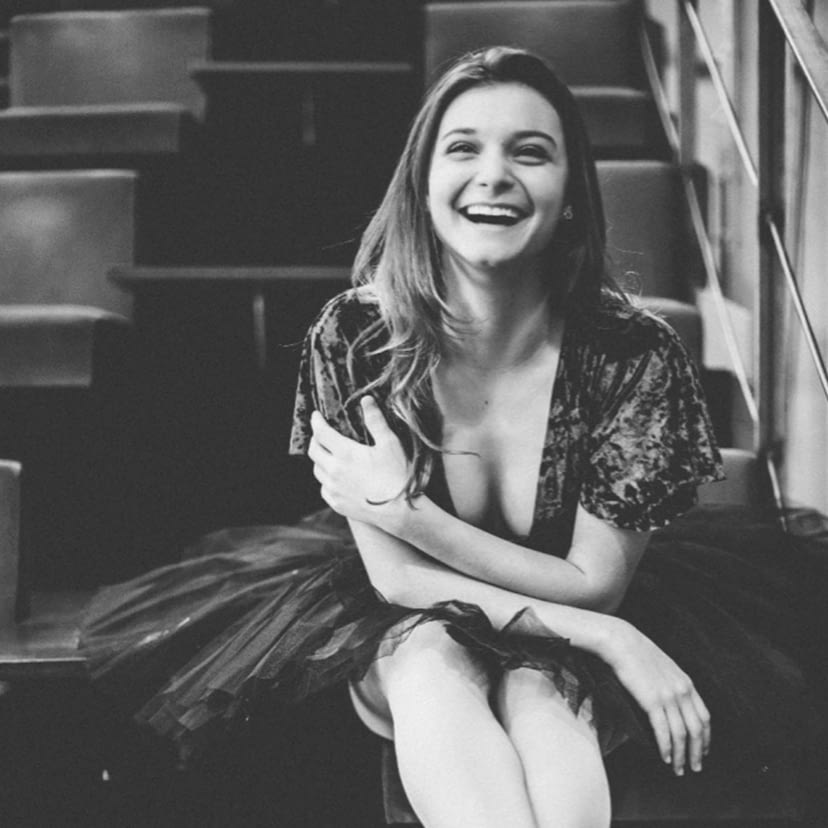 Camila Fernández began her ballet training when she was three years old, but at age five she joined the "Escuela de ballet clásico ruso" or the School of Russian Classical Ballet in San José. When she was 14, she began a teaching outreach project with her classmates called, "Soñamos Juntos Ballet", based in "La casa de los niños" foundation in Tirrases, Curridabat, where she worked for more than six years as a teacher and as the director. She graduated from the school in 2016 with "Le Corsaire" pas de deux. During her years as a student she danced roles from the classical repertory including "The Nutcracker", "Swan Lake", "Le Corsaire"and "Paquita". She has been a principal dancer for the national production of "The Nutcracker" since 2015. Camila was also a teacher and an assistant in the same school during her last years, working mostly on the repertoire and rehearsals. 
In 2018 Camila was hired as a member of the corps of ballet of Ruse State Opera Ballet, where she remained for a whole year. She participated in ballets such as, "Giselle", "Swan Lake", "Don Quijote", "Sleeping Beauty", "La Bayadere" and "Paquita". She was chosen as the dance double of Amneris in the opera "Aida" for the premiere of the company. Camila was also part of the troup for the dances in other operas such as, "Carmina Burana", "Madame Butterfly", and "The Bat". 
It was in that same year that she published her first book, "El camerino de Cami", a memoir of her life in dance and her experience as an international ballerina in a bulgarian dance company. The next year she published her second book, an illustrated story of her life, presented by a giraffe. 
In 2019 she moved to Spain to begin her degree in Arts and Classical Dance for the Rey Juan Carlos University in Madrid, where she is studying now.